www.focal.com
Lavardin Technologies amplifiers were choosen by the Focal JM Lab listening staff out of very well known high end amplifier brands (tube as solid state designs ... ) to drive the new UTOPIA speaker range and also the new Electra speaker range for the world introduction to the press and distributors : JAM98 (J.M. Lab international Meeting 1998)

This professional event took place in the marvelous castel of Saint Victor, near Saint Etienne the city where all the JM Lab speakers are manufactured, end of june 1998.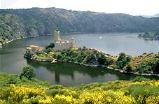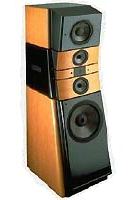 In the huge medieval reception hall (around 100 square meters !) , the full UTOPIA range was demonstrated : - Utopia - the amazing Mezzo Utopia - Micro Utopia Amplifier was the separate version of the now famous Model IT : Model AP150 2x 55W power amplifier, Model PS (C42) preamplifier that JM Lab team prefered to the other electronics generally used for public demonstration. We also used a full set of Lavardin Technologies interconnect, :
In an other room, the new Electra range was presented in a high quality home cinema system. For this room, the Focal JM Lab team had choosen five Model MAS, 100W mono amplifiers with a full set of Lavardin technologies interconnect.

Around 250 people came from all over the world to the JAM98. We are proud that many J.M. Lab speakers lovers and music enthousiasts told us they rarely heard such incredible details and musicality from an Hifi system.

More, some are the distributors and dealers, who wanted Lavardin Technologies amplifiers to power their own presentation of the Utopia range !